By Mark Richards, Professor of Earth and Planetary Science, University of California, Berkeley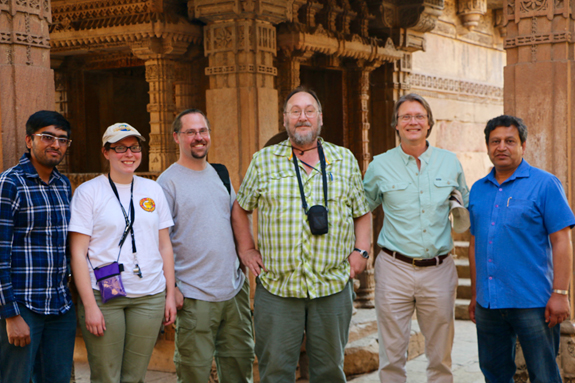 I am pleased to welcome you to this website, which chronicles our team's research on what seems to have been a rather disastrous time in Earth history, the end-Cretaceous. Here, we will present the activities and scientific results of our NSF-funded project to explore the nature, physical mechanisms, and precise timing of the enormous Deccan Traps flood basalts of northwestern India. We are finding that the main phase of these volcanic eruptions, the largest of the past 100 million years of Earth history, correspond with ever-increasing precision in time with the large Chicxulub meteor impact in Yucatán, México, and therefore also to the extermination of the non-avian dinosaurs and about 70% of all species in the fossil record 66.04 (+/-.03) million years ago. The tantalizing implication that the impact may have influenced the Deccan eruptions is a major focus of our current research.
This website will keep you up to date with our fieldwork, geophysical modeling, geochemical and geochronological analyses, and our database and publications. Moreover, we will be highlighting the many individuals involved in the project, including graduate students, postdocs, and a number of distinguished international collaborators.
Check back here for the latest updates on our work.